My first Etsy listing in my very own shop has (finally) been made:
"Panda Prophecy" –  hand-carved and pulled linoleum block print – small size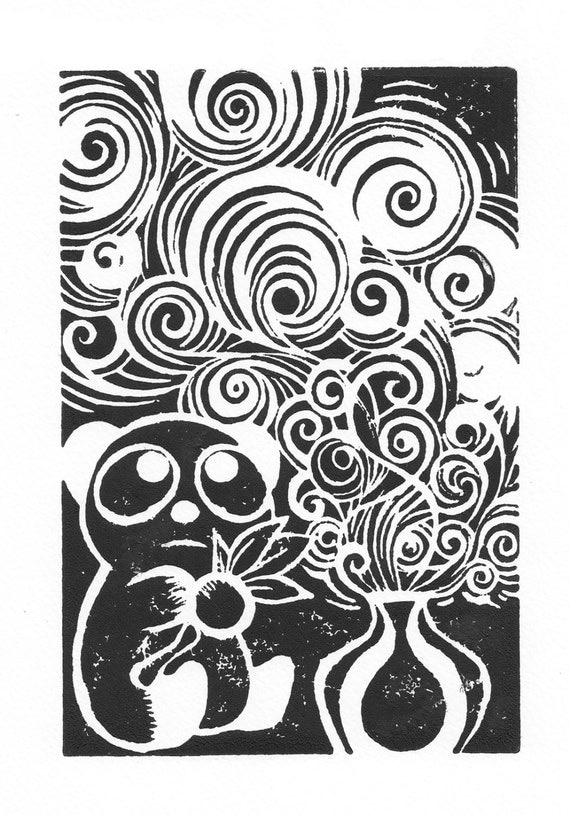 also a hand-painted embellished version – in the featured photo (and more color variations to come!):
My shop (still in the works, kinda bare, but progress, right??): https://www.etsy.com/shop/ArtByHolliBel
Still need a new name to replace all the Hollibels though. Just doesn't feel like a good fit.